Reinventing ourselves to deal with the crisis: the commitment of employees at the logistics center
In view of the unprecedented health crisis we are experiencing, the company must adapt and reinvent itself to respond to several sanitary, human and organizational challenges.
How has Manitou Group mobilized to meet these challenges? In a series of articles, we describe how the company has navigated this period and responded to overcome the difficulties.
In this third episode, we focus on the Spare Parts Logistics Center in France, which continued to work without interruption throughout the crisis, thanks to the solidarity and involvement of the employees.
Some activities at Manitou Group continued throughout the lockdown. This was the case with the work at the logistics center, classed as a second level essential activity, aimed at ensuring provision of spare parts to customers performing an essential activity. So the logistics center faced a huge challenge: how to achieve a sustained level of activity with a reduced team while at the same time protecting the workers?
Health, Safety and Environment (HSE) issues being a natural priority for the logistics center, the response was rapid, with just one day's closure of the 110 employee French site on March 18 to disinfect the warehouse and offices and to implement 22 sanitary rules and measures.
The support given to the logistics center not only allowed activity levels to be maintained but also broke down internal silos.
To make up for the shortage of staff, with numbers reduced by one tenth at the start of the lockdown, employees showed commitment and solidarity to the customers and to each other.
Aware of the importance of the continuation of activities, an appeal for volunteers was made, in addition to the gradual return of the logistics center employees, and dozens of workers from different departments (sales, after-sales, marketing, human resources, etc.) came forward to help with packaging and preparation of orders.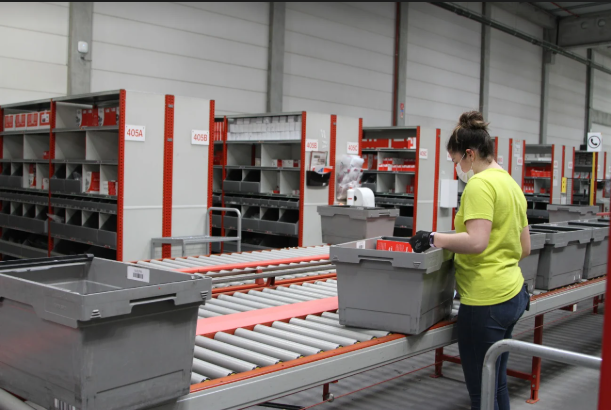 These employees, novices to the logistics field, saw this crisis situation as an opportunity to learn about other jobs and how they operate. This experience also enabled them to get together and support each other during a difficult period, to break down the silos between areas of work that are sometimes isolated from each other. This support was particularly appreciated by the logistics center teams and is a testament to the strong commitment within Manitou Group.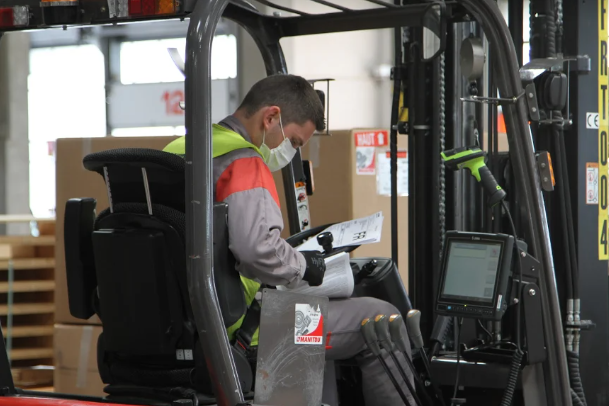 What next? The logistics center got back to pre-crisis activity levels in June, in terms of stocks and shipments, with the teams back to full strength.
To emerge rapidly from the crisis, control of global transport cost, supplier continuity and agility in warehouse global operations are and will continue to be one of the key factor. To achieve this, there will need to be a collective effort from all stakeholders.