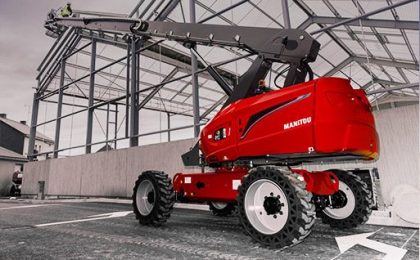 From its origins in France in 1958 with the invention of the very first rough-terrain masted forklift, the Manitou brand has specialized in the design and manufacturing of handling solutions.
With a presence in the construction, agriculture and industrial markets, Manitou offers a wide range of products, including pallet trucks for fixed or rotating telescopic handlers, aerial work platforms, industrial forklifts, truck-mounted forklifts and backhoe loaders.
In order to meet the needs of its customers, the red brand offers financing packages and maintenance contracts, as well as monitoring and customized tools through its international network of independent dealers.
See the brand's website

Since its creation in 1859 in the United States, the Gehl brand has developed a wide range of compact equipment, from skid-steer loaders to telescopic handlers, as well as excavators, backhoe loaders and articulated loaders.
The Gehl product offering meets the needs of its customers in terms of reliability and ease of use/maintenance, while adding a strong spirit of innovation.
See the brand's website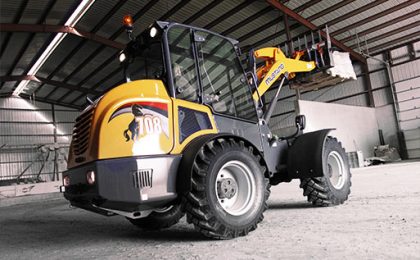 Founded in 1888 in the United States, the Mustang brand introduced the first compact loader to the agricultural market in 1965, responding to the dreams and needs of the farmers at the time. Thanks to a simple but effective and efficient concept, Mustang freed up time for operators by making the hard work they do every day somewhat easier.
Very quickly, the concept of compact solutions extended to the construction market. Today, there is a full line of skid-steer loaders and track loaders, articulated loaders and excavators available under the aegis of the Mustang brand.
See the brand's website
Other
brands

LOC warehouse equipment is intended mainly for the European market and can meet any general or special handling needs.
Learn more