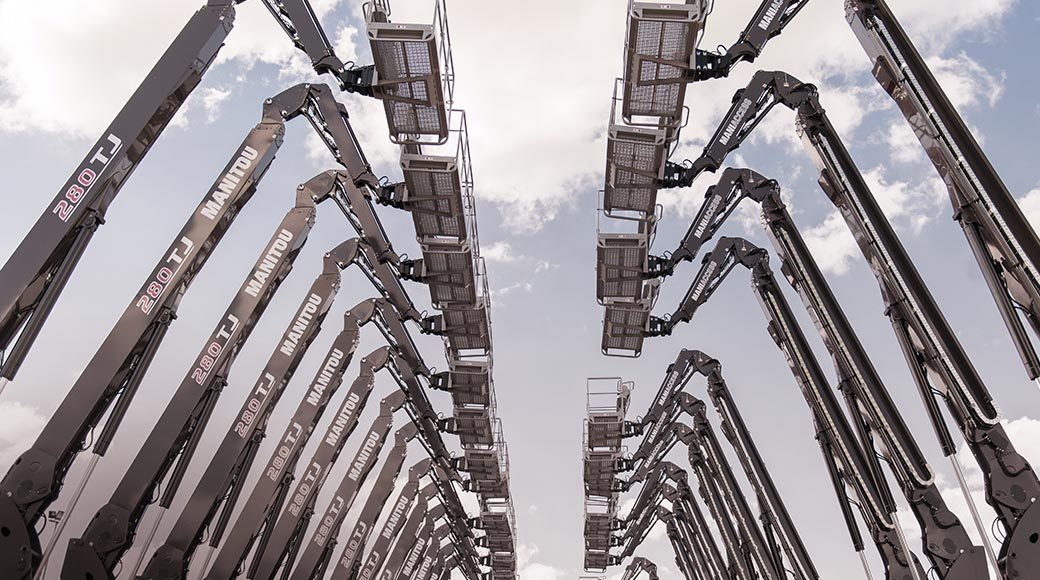 Profile
Always attuned to its customers through its expert network of over 1,050 dealers, the group continues to be true to its roots by keeping its headquarters in France.
That focus, which powered sales to €1.9 billion in 2021, informs its talented worldwide team of 4,500 whose passion continually motivates the group.
The group's product lines include fixed, rotary and heavy-tonnage rough-terrain telehandlers, rough-terrain, semi-industrial and industrial forklifts, skid and track loaders, articulated loaders, backhoe loaders, aerial work platforms, truck-mounted forklifts, storage equipment and attachments.
In addition to its machines and in order to provide a personalised service to each customer, the group's offering is also based on a wide range of attachments and a complete services offering, from equipement maintenance to financing.

---
Construction
60 % of revenue in 2021
Building today's
and tomorrow's world

---
Agriculture
29 % of revenue in 2021
Supporting work
on all types of terrain

---
Industries
11 % of revenue in 2021
A handling solution
for each industry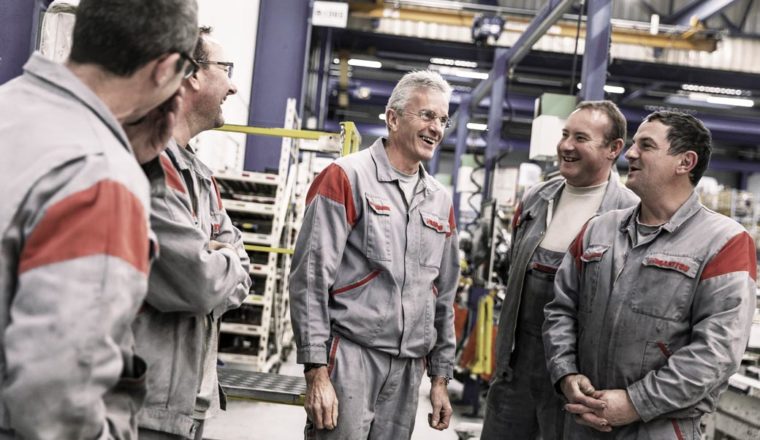 A value-creating model
Innovation, the key to success in a development strategy
Manitou Group's relentless pursuit of innovation enables it to anticipate market requirements by designing products and services that perfectly meet the needs of its customers.
The solutions offered by the group therefore always have a competitive advantage that is appreciated by all their users.
A value-creating model
A powerful industrial tool with great versatility
To adapt to fluctuations in demand and the specificities of its various markets, Manitou Group has built its industrial tool around three key ideas: the development of expertise in mechanical welding, the flexibility and responsiveness of its supply chain, and the implementation of efficient installation and assembly capabilities.
A value-creating model
The strength of a network of distributors in every continent
Since its inception, Manitou Group has focused on deploying reliable and powerful local networks. Each one specializing in handling, elevation and earthmoving equipment, their commitment is equal to that of Manitou Group.
By offering a complete range of services through its networks, from equipment maintenance to equipment financing, the group responds to its customers' growing demand for a personalized service that allows them to optimize the use of their machines.
A value-creating model
Throughout the product life cycle
Manitou Group focuses on listening to its customers, satisfying their needs and constantly seeking to provide them with value. The group designs products and services to best meet the needs of its customers and support them throughout the product life cycle.
Objective: To deliver the best performance, maximum user convenience and highest level of reliability, bearing in mind the total cost of ownership and the second life of the product.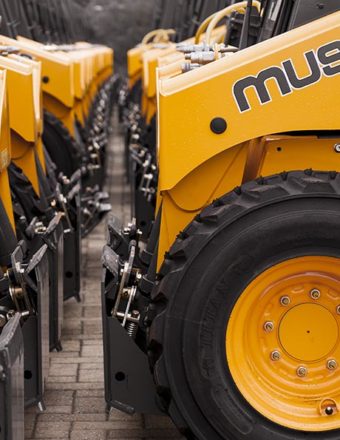 1,9 billion euros in revenue in 2021
4,500 employees
With 64 % of the company's capital owned by the founding families, the company, which has been listed on the Paris Stock Exchange since 1984, remains firmly anchored in its family values.
Manitou Group has grown by incorporating societal and environmental concerns into each of its actions.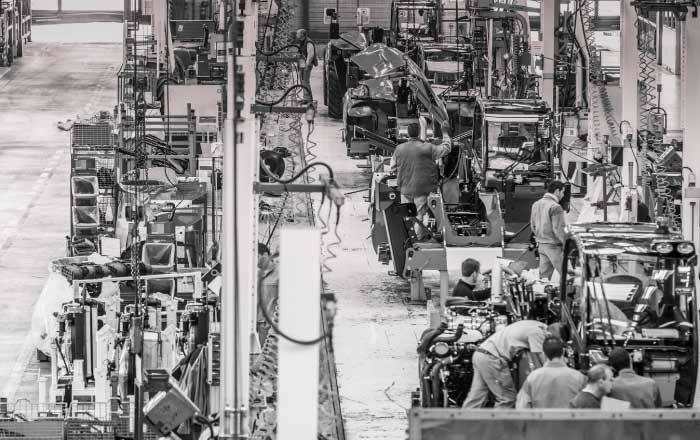 The company's organization is based on two divisions around which operational activities are organized: the Products division and the Services and Solutions division.
From an operational point of view, 10 production sites and 8 spare parts logistics centers are located around the world to ensure proximity to customers and a service tailored to their needs.