A  strategy focused on sustainable growth
By 2022, Manitou Group will strengthen its leadership around the world through its cutting-edge and innovative solutions and the expansion of its product and service offering. By constantly providing its customers with added value, the group will continue to expand its commercial presence to increase its market share and deliver sustainable growth.
Manitou Group's strategy revolves around four major themes:
customers: improve customer commitment across continents
products and services: expand the machine and services portfolios
organization: create value and performance through innovation, digitalization and transformation
teams: develop the talents of each employee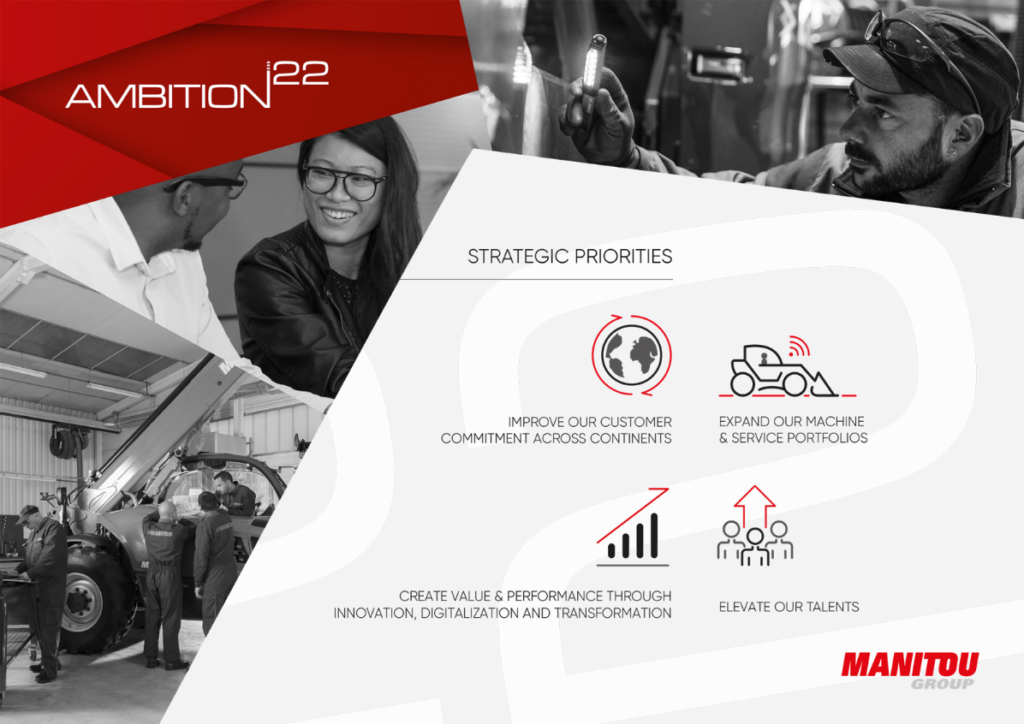 By integrating Corporate Social Responsibility in each of these strategic areas, Manitou Group clearly affirms its commitment to placing sustainable development at the heart of its actions.
The Group's CSR approach, included in the "Elevation Plan", provides its customers with sustainable handling, builds partnerships with its suppliers and engages all of its employees in this virtuous dynamic.